In 1970, or rather, on April 19, the main conveyor of the Volga Automobile Plant (VAZ) was launched to collect VAZ 2101. Since then, more than fifty years have passed, but all motorists who lived under the USSR remember about the "kopeyka" (means "token" or "coin"). Yes, and modern youth, who do not part with gadgets and download Android apk free for them, also respect the classics in the face of "kopecks".
On that day, 19.04.1970, 6 brand new "kopeyka" rolled off the assembly line. The date was not chosen by chance, because the country at that moment was celebrating the 100th anniversary of the birth of the leader of the world proletariat, Vladimir Ilyich Lenin. And the launch of mass production of VASES was a wonderful gift. Because it was a triumph for the whole country, which managed to recover after the war and launched such a giant. Dozens of design bureaus worked on the creation of the automobile plant, and its construction was simultaneously supervised by four different ministries. The developed technical project contained more than three hundred weighty volumes. In general, the event turned out to be significant.
The first "kopeyka"
The six "first-born", who came off the assembly line on 19.04.21, had symbolic colors that resembled the flag of the RSFSR. Therefore, 4 bodies were painted in red, and the other two in blue. VAZ 2101 had a mass of 0.86 tons and needed 10 thousand components for assembly. Choosing the name, a competition was held, in which more than 50 thousand Soviet citizens took part. The working titles were: Russian and Volzhanka, Aurora and Katyusha, Lada and Zhiguli. It is curious that in the West, the first VAZ car was good-naturedly called the "Eastern Mercedes".
The Fiat 124 was taken as the basis for the VAZ 2101. In 1966, it was recognized as the best car in its segment for high performance and optimal design, which was ideally suited for mass production. However, the climatic conditions and the condition of roads in the USSR were very different from those in Italy. It was important that the car confidently started at low temperatures and had a high clearance of at least 170 mm. And therefore, the designers of VAZ made a number of necessary changes to the original Fiat 124, which made the VAZ 2101 a very practical car for Soviet citizens.
VAZ 2101 – the basis of future variations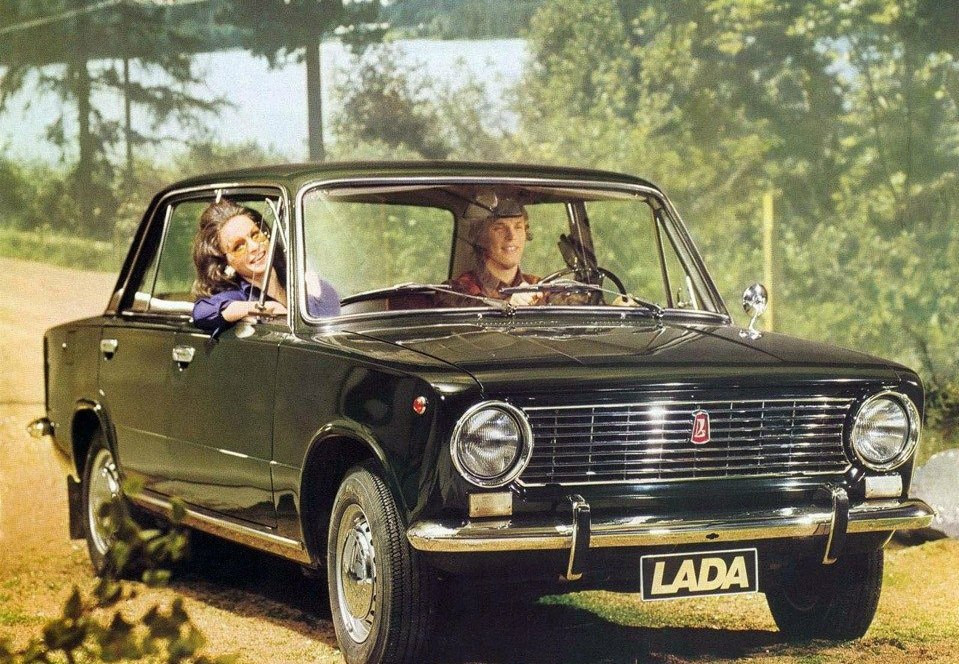 "Kopeyka", in turn, became the base from which they started when creating other variations with the classic layout: 2103, 2105, 2106 and 2107, as well as the 2102 and 2104 station wagons. All these were cars that were distinguished by:
economy;
high dynamic qualities;
durability;
reliability;
ease of care.
They produced the "kopeyka" for 17 years until 1987. And during this time, the plant has collected 2.7 million ordinary VAZ 2101 and plus another 0.65 million VAZ 2102 station wagons.